Achievement
Best Commerce college in Pune
Achievement
Heartily Congratulations Mr Farhaan Bhola (BBA CA) for securing 9th Rank in Savitribai Phule Pune University Merit!
Achievement
Congratulations Ashraf Shaik(SYBBA RO) on getting placed with Taskmo with annual package of Rs. 6 lacs.
Achievement
Congratulations Drishti Khatri (TYBBA IB) on Securing 8th Rank at University Level
Achievement
India Today Best Colleges Ranking 2020 – Ness Wadia College of Commerce, Pune 2nd Rank in Pune(for Commerce), 36th in India(for Commerce), 17th in India ( for BBA),
Achievement
Ness Wadia Student Abhishekh D. Surayvanshi Selected Football ATK Mohan Bagan Team… Congratulations.
Diploma Admission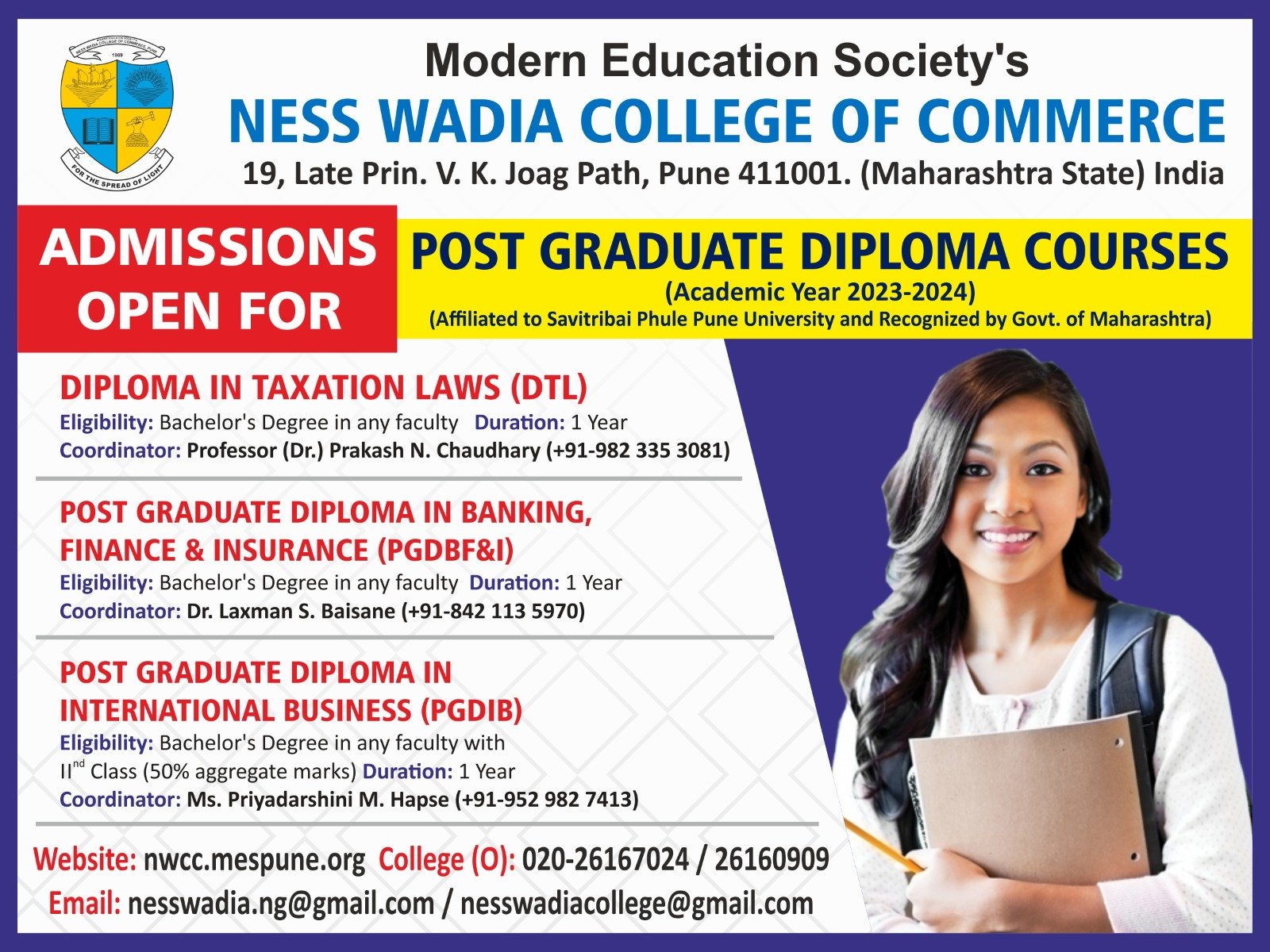 B.Voc Admission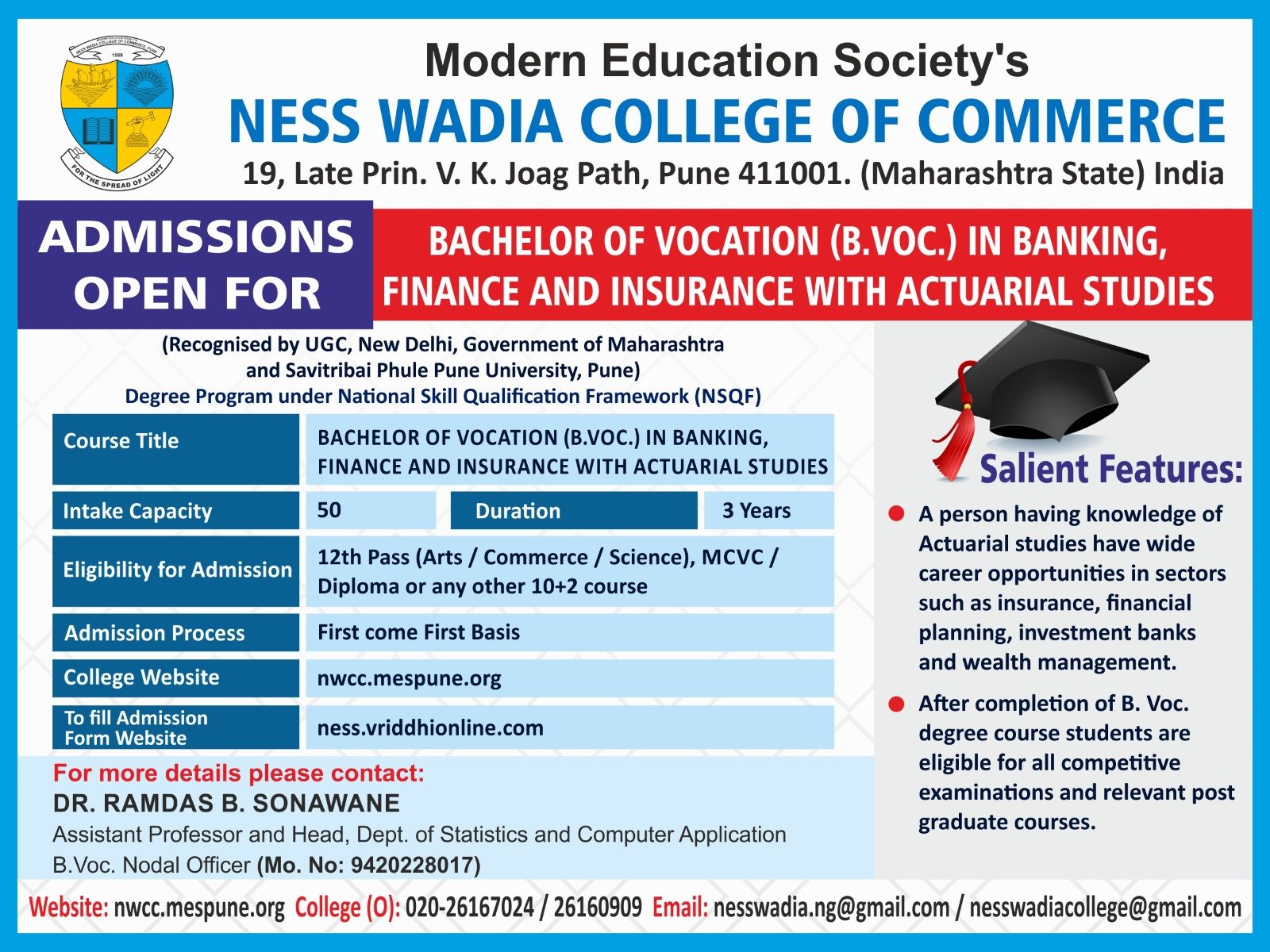 ९० वर्षे वैभवशाली गौरव परंपरा पूर्ण केलेल्या मॉडर्न एज्युकेशन सोसायटीच्या नेस वाडिया कॉलेज ऑफ कॉमर्सचा ५५वा वर्धापन दिन सोहळा साजरा करण्यात आला. त्यावेळी डॉ.पराग कालकर बोलत होते. यावेळी सावित्रीबाई फुले पुणे विद्यापीठाच्या वाणिज्य शाखा सहाय्यक अधिष्ठाता डॉ. यशोधन मिठारे, मॉडर्न एज्युकेशन सोसायटीचे विश्वस्त प्रा.सचिन सानप, डॉ अशोक चांडक, नेस वाडिया कॉलेज ऑफ कॉमर्स प्रभारी प्राचार्य डॉ.वृषाली रणधीर, उपप्राचार्य डॉ.प्रकाश चौधरी, सोनिया अय्यंगार, नौरोसजी वाडिया कॉलेजचे प्रभारी प्राचार्य डॉ.वसंत चाबुकस्वार, नेसवाडिया कॉलेज ऑफ कॉमर्स मधील सर्व विभाग प्रमुख, प्रशासकीय कर्मचारी, सेवक वर्ग, आजी-माजी विद्यार्थी वर्धापन दिनाच्या या सोहळ्यासाठी मोठ्या संख्येने उपस्थित होते.- जीवनाला परीस स्पर्श करणारी संस्था म्हणजे मॉडर्न एज्युकेशन सोसायटी' असे प्रतिपादन सावित्रीबाई फुले पुणे विद्यापीठाचे वाणिज्य शाखेचे अधिष्ठाता डॉ पराग कालकर यांनी केले.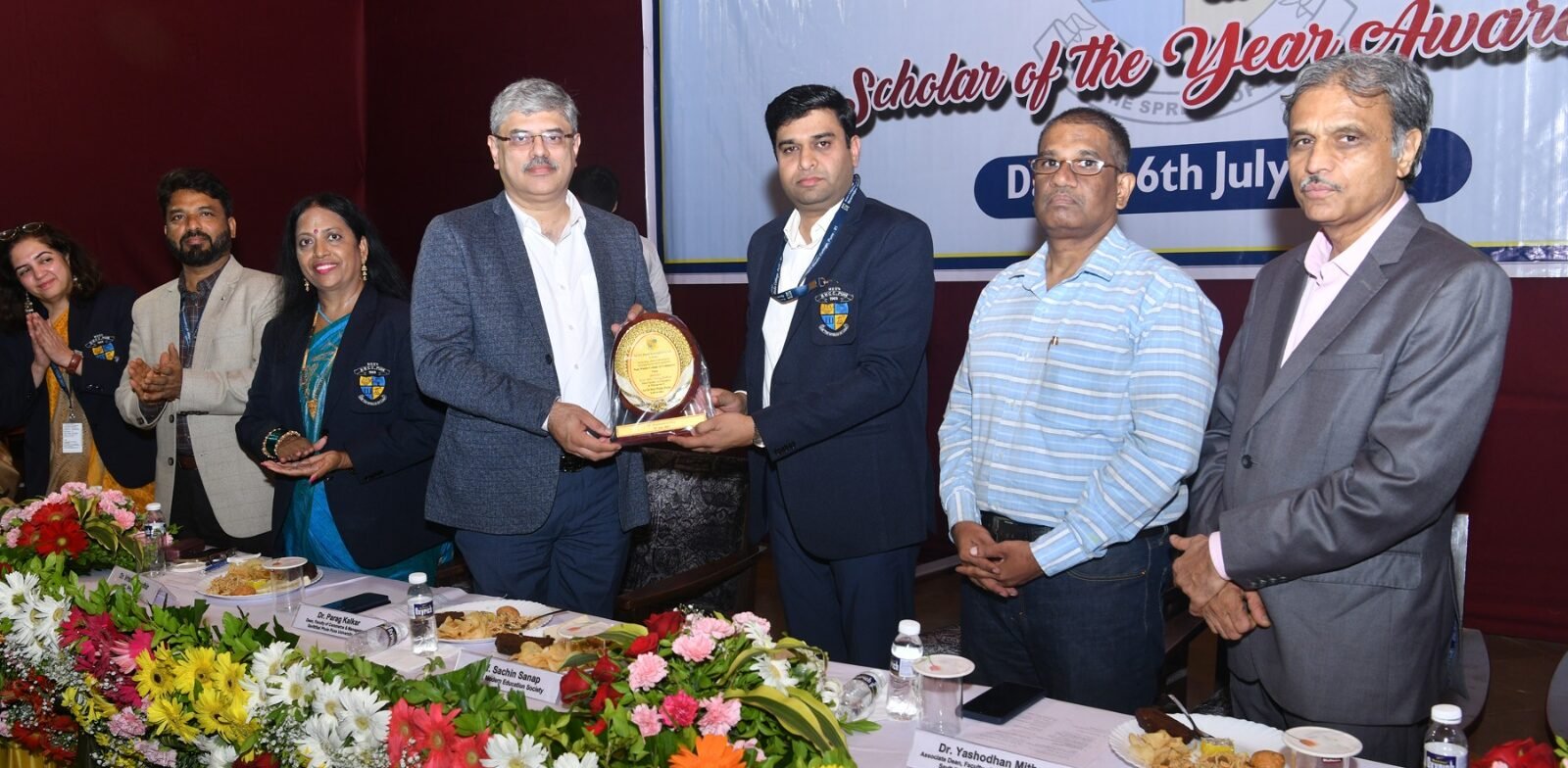 About Our College
Modern Education Society's

Ness Wadia College of Commerce, Pune
The history of Ness Wadia College of Commerce can be traced back to June 1969 when the first Pre-degree Commerce classes had started under the auspices of the Modern Education Society. Back then the classes were held in the adjacent building of the Nowrosjee Wadia College of Arts and Science. In 1969, the Commerce wing, thus, came to be established as an independent college of commerce, named after Sir Ness Wadia, (1873-1952), the renowned industrialist and philanthropist of his times. The Modern Education Society is deeply indebted to Sir Ness as well as his brother Sir Cusrow for their unstinting support for this endeavour. The College moved into its present premises with a building of its own in 1971. The College was inaugurated on 16th July 1969, by Dr. H. V. Pataskar,the then Vice-chancellor of the University of Pune.
Read more